Contact Us
Contact us at the following addresses:

Introducing Simply Web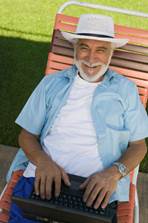 Athena ICT's Simply Web aims to become the gateway to engage the mature and senior users on the web. The company consults for apps and content tailored to seniors and the mature market that offers a simpler web experience, consistent interfaces, and trusted products and services.
A majority – 53% – of Americans over age 65 use the internet.1   This number is increasing at a growth rate of 9% per year. The internet is used by the mature market for many of the same reasons as younger people: it helps them stay informed and current on news and health information, helps them keep in touch with friends and family, and gives them independence, convenient shopping, and other services. Post-retirement, the internet provides convenient and affordable ways to learn new things and explore new interests. However, usability data (Nielson) shows websites are substantially harder to use for seniors.2 In fact, you do not need to be a senior; after age 25, the internet starts to get harder to use at a rate of 0.8% per year.
Seniors often feel less safe on-line and are almost twice as likely to give up on an on-line task. This type of difficulty is not just limited to the internet. "My father bought a new TV set. It came with 3 remote controls and about 45 buttons/options," said co-founder Lisa Seeman. "Now changing the channel has become a complex task. It doesn't need to be that way."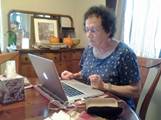 Athena ICT help developers build apps to make using the internet and web easier and relaxing for all users. Athena ICT's team has already helped make the standards for web accessibility that will make the web usable by the blind, deaf, and motor-impaired. Now we want to make it simpler for everyone
---